Please complete and submit this form to access your no obligation enrolment application.
A Friendly Reminder: You will be redirected to the enrolment application upon submission. A course guide will be emailed to you. Can't find it? Kindly check your spam folder.
A world of opportunity awaits
The Professional Photo, Film, TV & Personal Stylist's Course has been designed to provide you with the professional skills required to succeed as a professional stylist. This fashion stylist course offers you a unique opportunity to develop a full or part-time career as a professional freelance stylist or to seek full-time work in all the industry areas where stylists are needed right now.
During your course you will be instructed in all aspects of styling by a team of Australia's leading photo and fashion stylists, image consultants, fashion editors and writers, photographers, art directors and producers.
Each tutorial provides you with specialised knowledge and practical assignments about specific aspects of styling. At the same time, you are learning about the actual market place for your styling skills, how to go about creating functional and appealing style concepts, selling your services, together with every trick of the trade to ensure your success. From your first tutorials, you are working with your tutor towards commencing your own freelance stylist's consultancy – and being paid for your efforts.
When you have completed this course you will have the knowledge and skills to start your own freelance styling consultancy or to seek work in the many businesses and industries associated with styling.
One of the most important aspects of the course is its focus on the Australian market. Although the principles of professional styling are similar the world over, this stylist course concerns itself specifically with all the Australian aspects of styling. It's this direction and emphasis that will help greatly to ensure your success.
Learn online, at your own pace and become a professional photo, film, tv & personal stylist.
With flexible payment options and course guarantees, this course allows you to study with ease and peace of mind.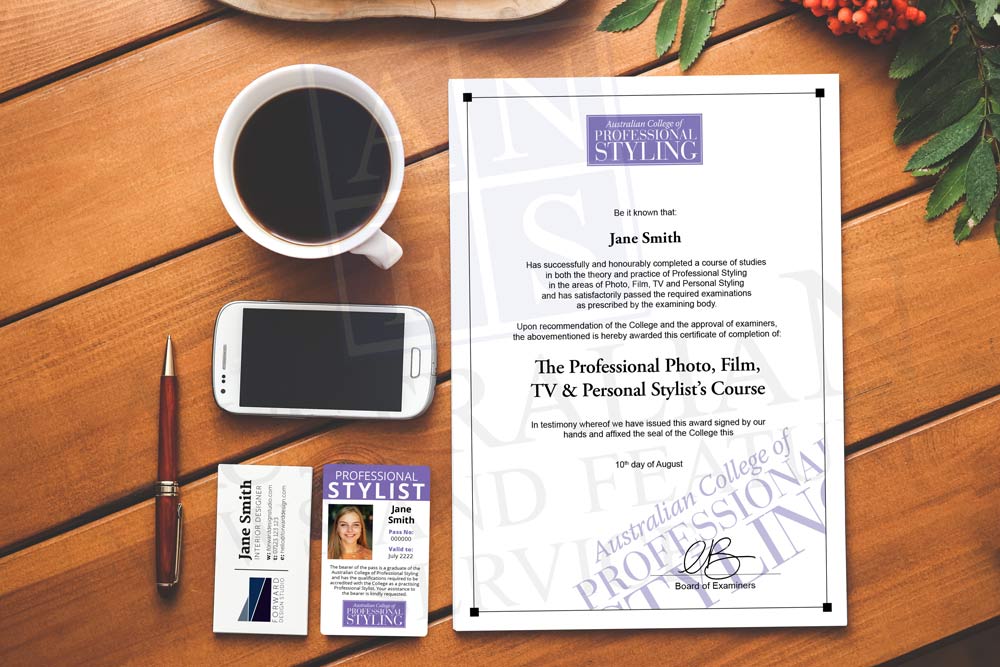 Claim your course guide